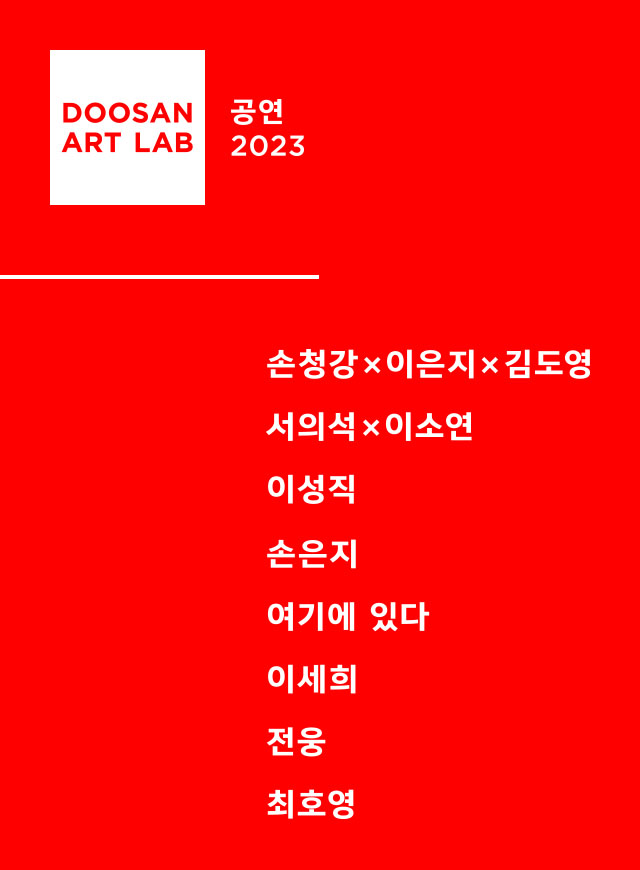 Play
Aran's bathtub
DOOSAN ART LAB Theatre 2023
Mar.09.2023 ~ Mar.11.2023Space111
No Charge

Thu,Fri 8pm / Sat 3pm

*Artist Talk - 3.11 (Sat) after the performace

90min, Showcase

All humans, regardless of disability, have desires. But how do we perceive disabled people's passions? Aran's Bathtub is a story about Ayoung and her older sister, Aran, who has an intellectual disability.
One day, Aran disappears after claiming that she has had sex. Ayoung goes out to search for Aran and discovers her sister's world, one that she did not know existed. How valid is our perception of sexuality and disability that is bound by protectiveness? This play asks us whether disabled people, with desires of their own, can live as themselves in our society.

Playwright Sehee Lee writes stories about personal conflicts and concerns. Her earlier plays about "maternal love" pose questions about pregnancy and mothers' identities as women. Her later works focus on current issues as seen from the eyes of children and teenagers. Lee also presents stories about adolescents' physiological changes, growth, and social discrimination.