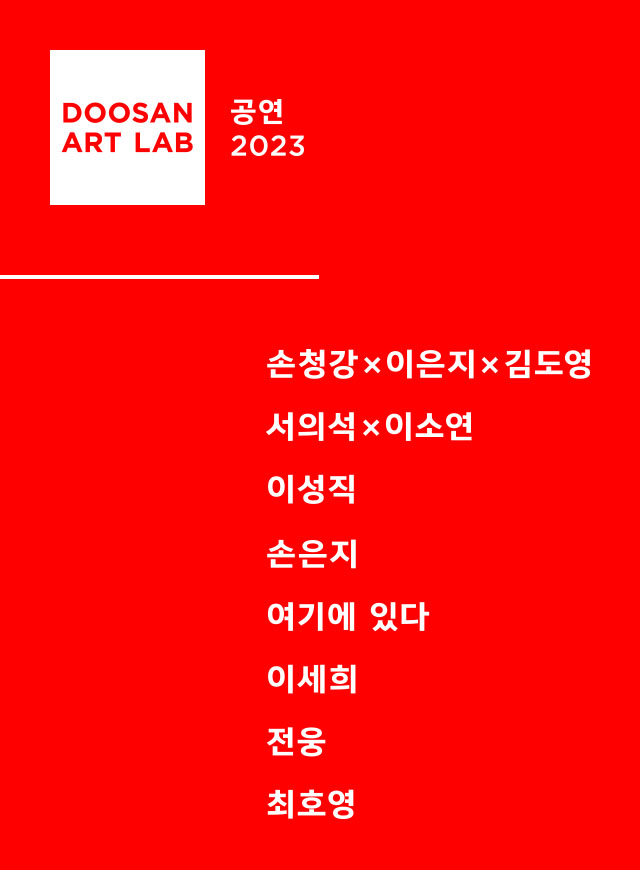 Play
The universe in our stomach
DOOSAN ART LAB Theatre 2023
Feb.09.2023 ~ Feb.11.2023Space111
No Charge

Thu,Fri 8pm / Sat 3pm

*Artist Talk - 2.11(Sat) after the performace

70min, Showcase

An asteroid floating in space has a 49 percent chance of falling on Seoul. Gajin, Damyeong, Raoul, Maha, and the cat Nana each spend what could be their final night in Seoul. Separate from one another and even from themselves, the five characters are nevertheless connected. They make it clear that they are influenced by each other's voices. How will they each confront the asteroid heading toward Seoul?
The Universe in Our Stomach is about the potential of finding connections in endlessly fragmented relationships. DOOSAN ART LAB uses video and a 3D display to experiment with various forms of time and space and connect them on the stage.

EuiSuk Seo is a creator who studies the role of theatrical language that expands onstage Soyeon Lee, a member of the playwright group(Gwalho) , writes about impossible connections, inevitable solitude, and the sense of togetherness onstage. In this piece, the two creators explore how the stage, technology, and theater can be brought together to enrich sensory experiences and meanings.