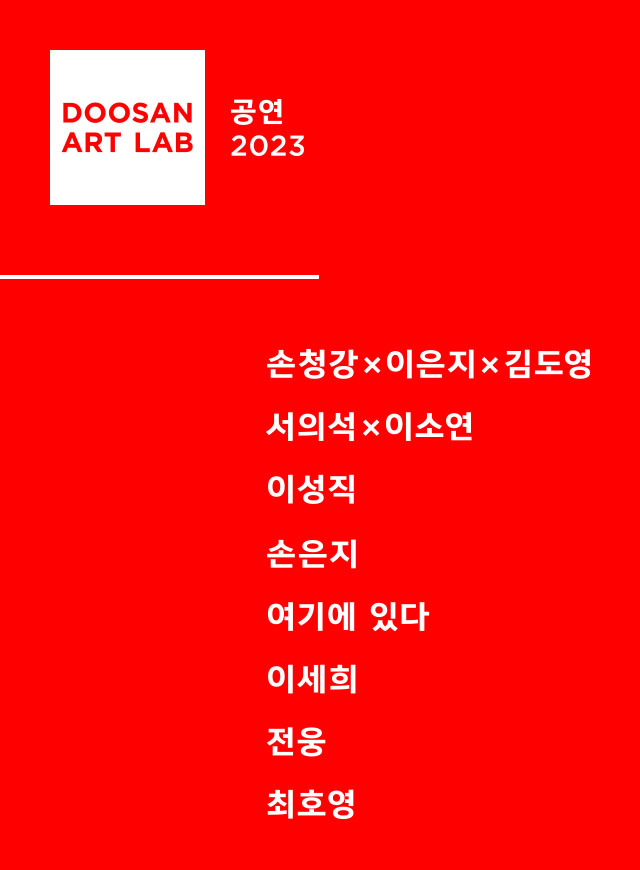 Multidisciplinary
Sickness is the cure. Live heathy, live hundred.
DOOSAN ART LAB Theatre 2023
Feb.16.2023 ~ Feb.18.2023Space111
No Charge

Thu,Fri 8pm / Sat 3pm

*Artist Talk - 2.18 (Sat) after the performace

90min, Showcase

Sickness Is the Cure, Live Healthy, Live Hundred is a play that pays tribute to the artist's grandmother, Myungsook Lee. It's also a play that pays tribute to the artist's grandmother for the sake of creating a play. Myungsook Lee was dedicated to looking after her health rather than her family. Called to the stage are Sungjik Lee, a voice remembering Myungsook, and a theatrical Myungsook portrayed by an actor based on pictures and other materials. The performance explores the connection between the motives in Myungsook's life and the motives for reenacting her life in a play, and questions the ways in which life, memory, and remembrance are related to "making a performance."

Seongjik Lee is a creator of plays, public art, interdisciplinary arts, and anything that can be regarded as a "performance." He prefers to work interactively with participants (audiences) to develop context together. Dealing with contemporary issues such as the climate crisis, civil care, and the aging population, he demonstrates actions that can be taken in everyday life and challenges the boundaries and definition of the performing arts.