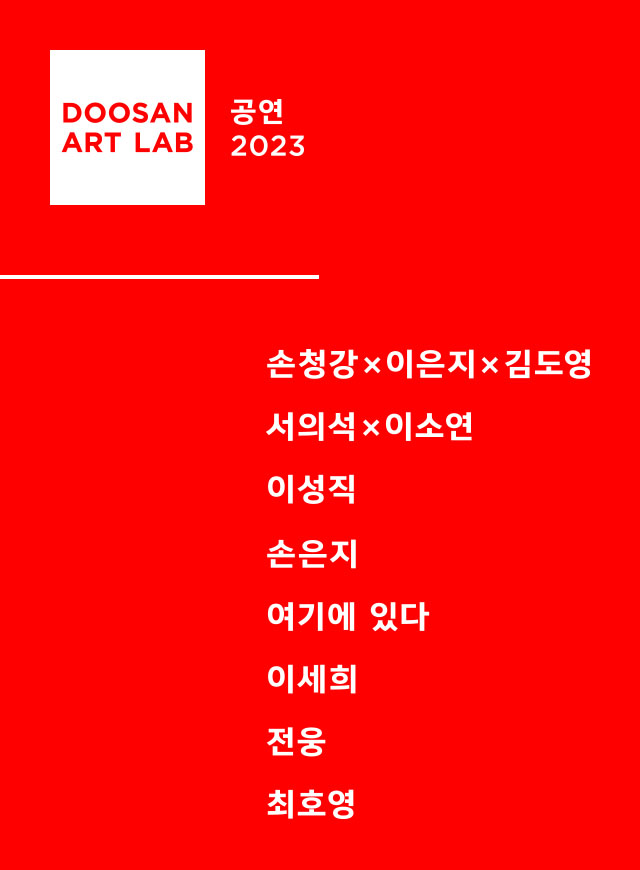 Play
Long Peace
DOOSAN ART LAB Theatre 2023
Feb.02.2023 ~ Feb.04.2023Space111
No Charge

Thu,Fri 8pm / Sat 3pm

*Artist Talk - 2.4(Sat) after the performace

60min, Showcase

Contrary to the title, Long Peace is about conflict.
A stable, peaceful state is also a pre-war state, and humanity is passing through it right now.
Is there a way for humans to achieve genuine peace?
A maiden gives birth to a baby with two heads and one body.
People throw stones at the child, calling it a monster.
The mother divides the body in two so that the child may live like a normal person.
One half of the body flies away as a crow, while the other half crawls away as a snake.

Will the two children be able to live peacefully as humans?
Long Peace is composed of numerous episodes that examine the ultimate human life
and the meaning of humanity, while also posing questions about how to find peace in immense violence.

Cheong-gang Son, Eun-ji Lee, Do-young Kim meet as director, actor, and playwright, and discuss extensively about theater and plays from their
respective fields.
Deviating from a language-focused "readable play," Long Peace explores "a visual play" that demonstrates new forms of physical expression.