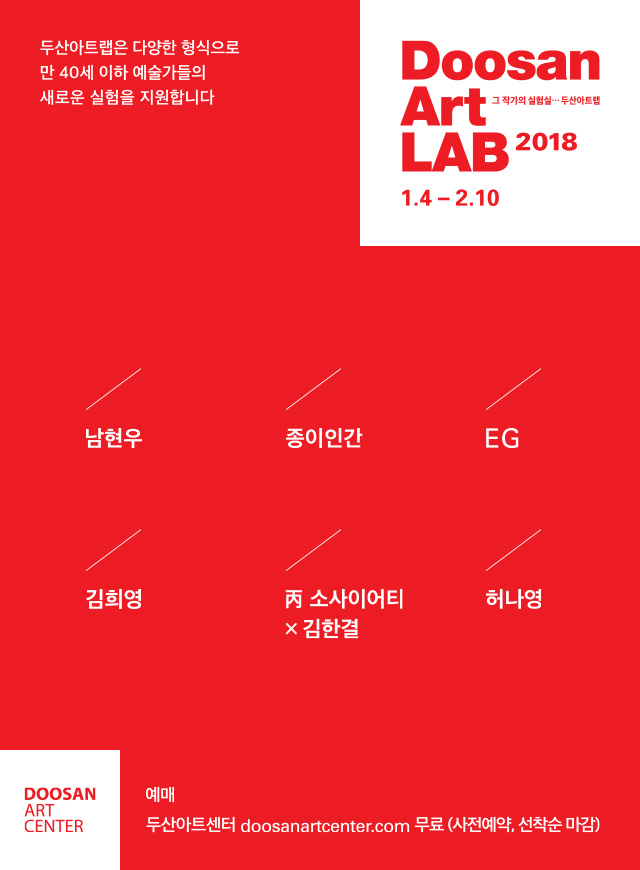 Play
The Paper Man
Doosan Art LAB 2018
Jan.11.2018 ~ Jan.13.2018Space111
No charge

Thu, Fri 8pm
Sat 3pm, 7pm

*Artist Talk 1.11(Thu), 1.13(Sat)

100min, Showcase

Over age 14
A young theater group composed of Seo Minjoon(playwright) and Shin Jinho(director), The Paper Man focuses on theatricality within the social system and institution. The play ‹The Paper Man› questions the various fictive systems
formed in the society. 'Anonymous' creates a 'paper man' with a fictive identity perfect for crime. One day, a murder case occurs in a house next door to the paper man, and the non-existing paper man is identified as a possible
suspect. Witnesses who claim to have seen the fictive paper man appear in the process of searching for the criminal, and the case falls into a maze where the boundary between fictive and real becomes indistinguishable. Through this
work, the theater group The Paper Man questions where the human identity lies in the society today invaded by fictive systems.