두산은 젊은 예술가들의새로운 시도를 응원하고 지원합니다
DOOSAN encourages and supports young artists and their innovative endeavours.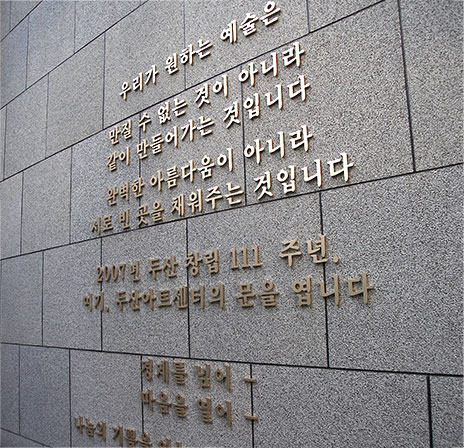 Opened in 2007 in celebration of the 111th anniversary of DOOSAN Corporation,
DOOSAN Art Center presents an eclectic range of performances and exhibitions at its three venues— Yonkang Hall, Space111 and DOOSAN Gallery—while providing support for newly discovered young artists active in their respective fields, from musical theater and drama to music, dance and fine art.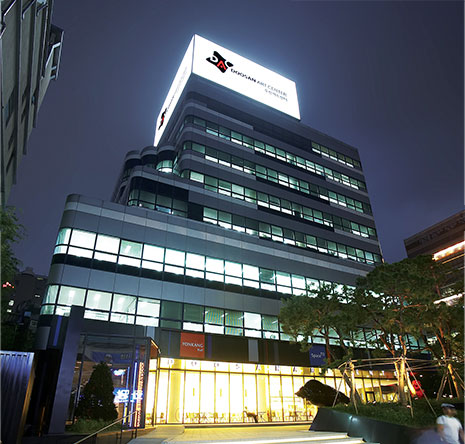 DOOSAN Yonkang foundation is a non-profit organization established in 1978 in honor of DOOSAN 's late founder Too Pyung Park (pen name Yonkang, 1910-1973) who had devoted his life to fostering new talent.
DOOSAN Yonkang Foundation is involved in various initiatives for social contribution through the arts, including the management of DOOSAN Art Center; research grants; scholarship programs; international survey trips for school teachers; education welfare programs; and a book donation program.
Yonkang Hall

Yonkang Hall was constructed as part of DOOSAN's 100th anniversary project in 1993. Since its renovation in 2007, Yonkang Hall with a seating capacity of 620 has presented performances of various genres such as musical, play, and dance.

Space111

Space111 was opened to commemorate the 111th anniversary of the DOOSAN Corporation, and works on behalf of supporting young artist's innovative endeavors.

DOOSAN Gallery

DOOSAN Gallery is a non-profit gallery founded in Seoul in 2007. Since 2009, DOOSAN Gallery New York and DOOSAN Residency New York opened in Chelsea art district of New York City, to promote young Korean artists' aspirations for international stage.