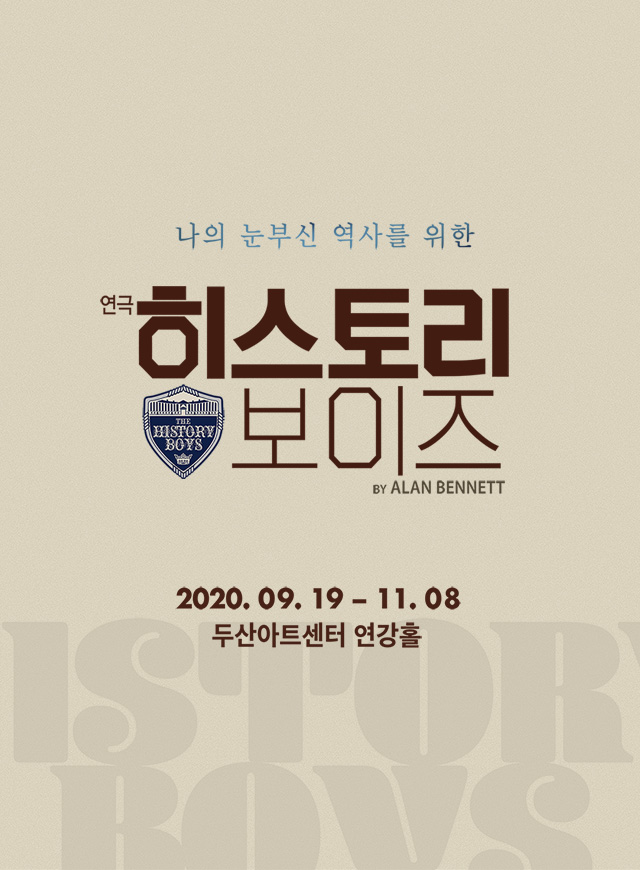 Play
The History Boys
Sep.19.2020 ~ Nov.08.2020Yonkang Hall
Tue,Thu,Fri 7:30pm / Wed 3pm, 7:30pm / Sat 2pm, 6:30pm / Sun 3pm

195min (Include intermission)

R 66,000won/ S 44,000won/ Visually Limited Seats 20,000won

Over 14 age
The History Boys is one of the key works by the British playwright Alan Bennett.
The play is set in a British public high school in the 1980s.
Since its premiere in Korea in 2013, the play has been lauded for its humorous yet realistic portrayal of life.
The play explores the relationships between eight students preparing for university entrance examinations and teachers who try to lead the students in their own ways.
Filled with robust stories embellished with elements of history, philosophy, poetry, and music, the play also adds intellectual humor to present a matter-of-fact yet cheery perspective on learning and teaching.