Park Kyung RyulTo Counterclockwise Jun.10.2020 ~ Jul.11.2020DOOSAN Gallery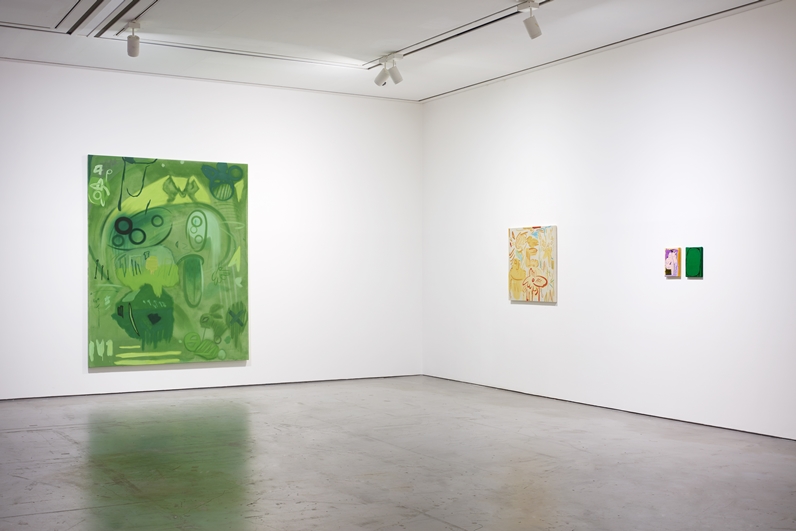 Park Kyung Ryul
Installation view
Tuesday-Friday 10:30~20:00 / Weekend and National holiday 10:30~19:00 / Closed on Monday
DOOSAN Gallery Seoul: 15, Jongno 33-gil, Jongno-gu, Seoul, Korea
Tel. 02-708-5050
DOOSAN Gallery Seoul presents To Counterclockwise, a solo exhibition by Park Kyung Ryul, from June 10 to July 11, 2020. Park was selected to participate in the DOOSAN Residency New York through an open call in 2019. After her solo exhibition in Korea, Park will commence her residency in New York, followed by her solo exhibition at DOOSAN Gallery New York.


Park doesn't see her works as typical paintings that convey or capture a certain story and illusion. Her works, which she calls 'sculptural paintings' herself, focus on the gesture of 'drawing', and involve spreading outside of her images the various elements that lie within them. She then experiments with the different spatial elements like the exhibition floor, stairs, walls and ceilings, as well as immaterial aspects including light and time, as the conditions for her paintings.
While the physical gesture of "painting" lies on the premise of a certain intention, the artist's physical actions of applying brush strokes on an empty canvas construct unpredicted forms that are different from her intentions and create unexpected images depending on the materials used. Therefore, Park's sculptural paintings are coincidental records left by the artist's physical movements via the materials of paint and brush. They're images of forms that are not representational of anything, rather than being part of a certain narrative structure. Park's images of forms send the viewer back in time through which the forms are made, inviting them to imagine the body's movement and temporality within the images.
An exhibition displaying approximately 10 works, To Counterclockwise maintains the form of a typical painting exhibition where paintings hang on the wall, while delving into the rectangular frames of the painting. And by doing so, Park sheds light on the gesture of painting and material properties of the medium, making new fascinating explorations into paintings that are material rather than narrative.

Park Kyung Ryul (b.1979) received B.F.A. and M.F.A. from Hongik University and Master's degree of Fine Art from Chelsea College of Art and Design. She has held solo exhibitions at Baik Art Seoul (2019, Seoul, Korea), Lungley Gallery (2018, London, UK), Madame Lillie Gallery (2017, London, UK), SIDE ROOM Gallery (2017, London, UK) and has participated in numerous group exhibitions at venues including Gyeonggi Museum of Modern Art (2020, Ansan, Korea), Mine Project (2019, Hong Kong), SongEun Art Space (2018, Seoul, Korea), SeMA Buk-Seoul Museum of Art (2017, Seoul, Korea), Doosan Gallery (2015, Seoul, Korea), COMMON CENTER (2014, Seoul, Korea), and Willing n Dealing (2012, Seoul, Korea), etc.