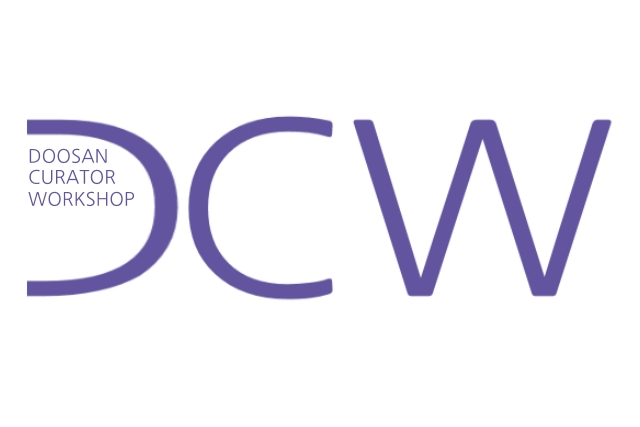 DOOSAN Curator Workshop
Jan.01.2019 ~ Dec.31.2019DOOSAN Gallery Seoul
InfoDOOSAN Curator Workshop is designed to guide and support young Korean curators with their professional development.

The program selects three curators every year, and organizes contemporary art lectures, workshops and seminars led by professionals of diverse fields for in-depth discourses. After the workshops, three participants are provided an opportunity to actualize their studies and research by co-organizing an exhibition.

Suzy Park
Presently a Seoul-based independent curator, Suzy Park received her Bachelor's degree in Economics and Master's degree in Aesthetics. She began her career as the curator of Indi Culture Space Agit in Busan, and worked as the Editor-in-Chief of the art and culture critical journal Bart, the coordinator in the Jeju Biennale 2017 curatorial team, and curator at Artspace boan 1942. Park has organized projects and exhibitions including Foolish or Mannish (2018), Pleasantly Bluntly (2018), and Freundschaft (2015), etc. Park associates her interests in friendship, love, religion and queer, as political ad aesthetic allegory in contemporary art, with exhibitions and criticism.

Ji Hyung Park
Park studied Painting and Arts in Hongik University, and received her Master's degree in Museology (2014) from Leeds University and MA in Art History (2015) from Courtauld Institute of Art, UK. Park worked as the coordinator at Gwangju Biennale (2015-7) and curator at THE PAGE GALLERY (2017-9), and has organized exhibitions A Way to Close Transparency and to Open Darkness and GangNam Apartment, Seoul, 2018. Park contemplates on ways of mediating between art of contemporary 'generation' and its audience, and writes about her reflections on interesting artists and exhibitions.

Lim Cheon
Cheon studied Art & Design at Seoul National University of Science and Technology, and received her Master's degree in Philosophy from Hanyang University, focusing on aesthetics and moral philosophy. Lim continued on to receive her Ph. D. in Aesthetics and Philosophy of Technology from Hanyang University, where she currently teaches art philosophy and philosophy of technology. Lim's interest centers on projects which aesthetically explore issues that come from human-technology interaction, and generate new discourses. Cheon has organized various exhibitions including Neo Seoul: Time Out (2019), Spectator (2017), Constant State of Tension (2017), Fever of Unknown Origin (2016), and The Universe is Largely Empty (2015), etc. Currently, she is an organizing member of screening project Obviously Video.