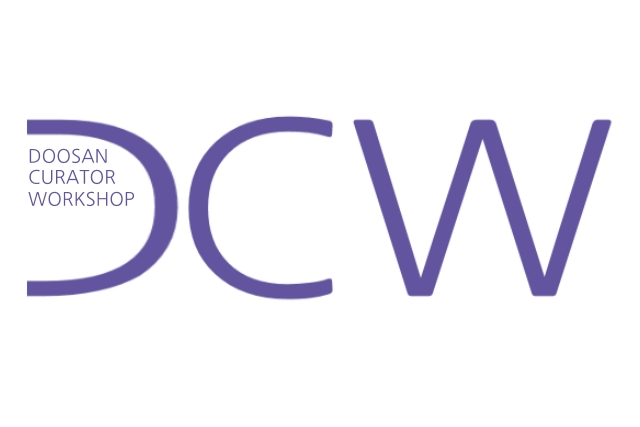 DOOSAN Curator Workshop
Jan.01.2019 ~ Dec.31.2019

DOOSAN Gallery Seoul
InfoDOOSAN Curator Workshop is designed to guide and support young Korean curators with their professional development.

The program selects three curators every year, and organizes contemporary art lectures, workshops and seminars led by professionals of diverse fields for in-depth discourses. After the workshops, three participants are provided an opportunity to actualize their studies and research by co-organizing an exhibition.

Eunsoon Yoo
Eunsoon Yoo graduated from Hongik University with a BA degree in Painting and Art History and MA in Aesthetics with thesis "Nietzsche's Physiology of Art and Art Criticsm: Focused on The Case of Wagner". Yoo has worked as the coordinator at Seoul Museum of Art from 2013 to present, and her interest lies on critical writing and curatorial practice focusing on emotional and aesthetic experiences in art and life. Yoo won the Graphite on Pink Award at The Critic Festival 2016.

Jiwon Yu
Jiwon Yu studied Aesthetics in undergraduate and postgraduate schools. Working as the project coordinator at Arko Art Center and Seoul Museum of Art, Yu has collaborated with diverse subjects in the contermpoary art scene in Seoul, partaking in various exhibitions and exhibition-related publications. Yu has organized projects of different scales including Viewport (2017) and Sorry Not Sorry (2017), and works with text as a writer and editor for various on and offline mediums.

Jin Lee
Jin Lee graduated with a BA from Hongik University, and received her master's degree with thesis focusing on Doug Aitken's 'architectural-sculptural' screen and spatiality. Lee organized exhibitions Remembering Nam June Paik and Zain, Beautiful Woman of Korean-French in 2016 while working as the editor at the media culture and art channel AliceOn from 2013-15 and as an intern and curator at Coreana Museum of Art (2015-16). She is presently the coordinator at Seoul Museum of Art. Lee's research centers on the contemporary aspects of Asian contemporary art and New Media Art, with fascination on human experience and perception through new technology media.